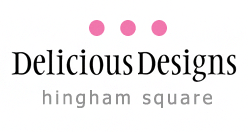 88 North Street, Hingham, MA 02043 | 617.875.4691
Hours: By Appointment Only Due to Covid-19
YOUR SOURCE FOR LIGHTING, FURNITURE, FABRIC,
WALL COVERINGS, ACCESSORIES & DESIGN SERVICES.

Flying over the Amalfi Coast has to be one of my favorite experiences so far.
There is nothing like the color of the Mediterranean Sea. She's absolutely beautiful and a star on to herself.
Toss in the famous Faraglioni rocks off the coast of Capri, multicolored umbrellas, beautiful boats and happy sunbathers and you can't help but feel happy.
I hope these photographs make you feel the same way.
Each limited series photograph by Roberta Sobran is available in multiple sizes, framed or unframed and some as a triptych.
©2022 Delicious Designs Home | 88 North Street, Hingham, MA 02043 | (617) 875-4691