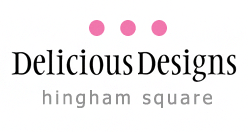 88 North Street, Hingham, MA 02043 | 617.875.4691
Hours: By Appointment Only Due to Covid-19
YOUR SOURCE FOR LIGHTING, FURNITURE, FABRIC,
WALL COVERINGS, ACCESSORIES & DESIGN SERVICES.
At Delicious Designs Home, we strive to create an exceptional, comfortable and exciting design experience for our clients.
We explore clients' own personal style and translate it into a space that is truly their own. Integral to our design process is understanding a client's personality and lifestyle, so that we may deliver a delicious end result.
Our mantra is that we want your home to look like "you".
Whether it's a sitting room or an entire home, our goal is the same. We love to help our clients create a space that is truly warm, beautiful and peaceful because home is your sanctuary.
Our Design Process
Initial Meeting

We typically have an initial meeting at the client's site. On our visit we will measure, photograph and take notes so that we can document where we are today and where you would like to go. Details will include elements needed as well as which existing pieces the client would like incorporated.
To the Studio ...


The second meeting typically takes place two weeks after our initial meeting in our studio on North Street in Hingham. We will present our design board complete with fabric samples, wood chips and photos of the elements and their prices. The client drives their budget and selects accordingly. It's important to us that the end result is exactly (or better!) than what the client is expecting.
There are so many different pretties. We want to help you discover yours.
We then create a summary for the client that includes photos of the current space as well as inspiration pictures to confirm that we're both on the same page and are heading in the right direction. The saying "a picture is worth a thousand words" is something we live by. Our summaries always end with a clear estimate of time spent to create a dream space. Once this is approved, armed and dangerous with our notes, measurements and photos, the design process begins!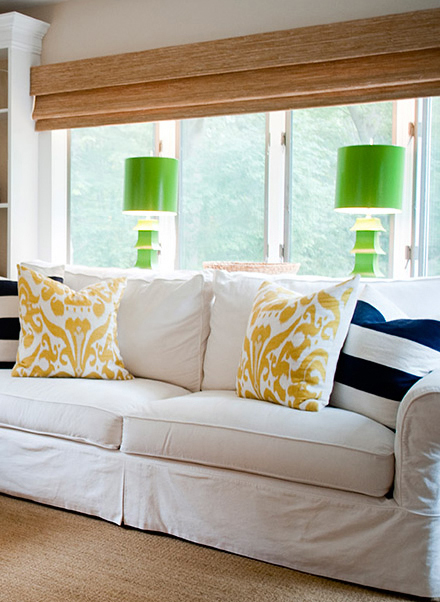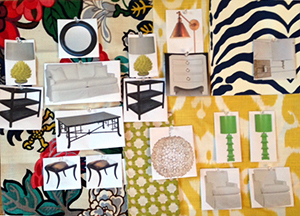 ©2022 Delicious Designs Home | 88 North Street, Hingham, MA 02043 | (617) 875-4691