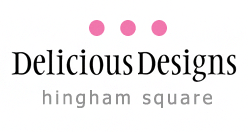 88 North Street, Hingham, MA 02043 | 617.875.4691
Hours: By Appointment Only Due to Covid-19
YOUR SOURCE FOR LIGHTING, FURNITURE, FABRIC,
WALL COVERINGS, ACCESSORIES & DESIGN SERVICES.

A few friends had suggested that I photograph our local beaches and I'm so grateful that they did.
We're lucky to live so close to such special places.
Nantucket and Cape Cod are favorite summer destinations for both New Englanders and our out of town guests.
It's so easy to see why.
Each limited series photograph by Roberta Sobran is available in multiple sizes, framed or unframed and some as a triptych.
©2022 Delicious Designs Home | 88 North Street, Hingham, MA 02043 | (617) 875-4691