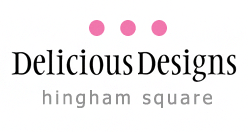 88 North Street, Hingham, MA 02043 | 617.875.4691
Hours: By Appointment Only Due to Covid-19
YOUR SOURCE FOR LIGHTING, FURNITURE, FABRIC,
WALL COVERINGS, ACCESSORIES & DESIGN SERVICES.
My doppelganger lives here.
When we first met to go over inspiration pictures of what my client envisioned for her home, I was giddy at the opportunity to work with her.
Everything she loved, I loved.
Our simpatico was so agreeable that she now works at Delicious Designs Home and creates beautiful spaces for our clients.
©2022 Delicious Designs Home | 88 North Street, Hingham, MA 02043 | (617) 875-4691