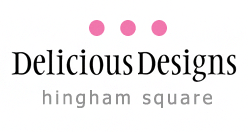 88 North Street, Hingham, MA 02043 | 617.875.4691
Hours: By Appointment Only Due to Covid-19
YOUR SOURCE FOR LIGHTING, FURNITURE, FABRIC,
WALL COVERINGS, ACCESSORIES & DESIGN SERVICES.
Wondering what our designer Kerry Drinkwater has been up to lately?
A complete renovation from the studs on up of this beautiful, quintessential New England home nestled on one of the prettiest streets in Hingham, Massachusetts.
From tiles to lighting to window treatments to artwork to furniture selection and lay out, Kerry has been thoughtfully involved in every step of the process.
It's been a labor of love and the result reflects the great care and energy that went into the design of this special home.
I think Willy, the furry king of the proverbial roost, couldn't agree more.
VIEW LARGER IMAGES
©2022 Delicious Designs Home | 88 North Street, Hingham, MA 02043 | (617) 875-4691