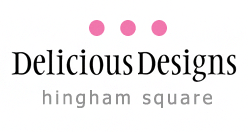 88 North Street, Hingham, MA 02043 | 617.875.4691
Hours: By Appointment Only Due to Covid-19
YOUR SOURCE FOR LIGHTING, FURNITURE, FABRIC,
WALL COVERINGS, ACCESSORIES & DESIGN SERVICES.
Kerry has had the pleasure of working with this wonderful client over the past several years on multiple projects.
They share a love for a sophisticated palette of black and white with subtle pops of color woven in.
Textural elements such as grasscloth and leather were added to warm the space.
And a sexy animal print is always a good idea.
The black window mullions add a dose of drama and style, as do the original artwork commissioned for the home.
From selecting paint colors to adding the perfect finishing touches, Kerry thoroughly enjoyed each and every step helping to make her long time client's house a home.
VIEW LARGER IMAGES
VIEW LARGER IMAGES
©2022 Delicious Designs Home | 88 North Street, Hingham, MA 02043 | (617) 875-4691