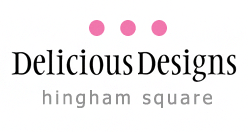 88 North Street, Hingham, MA 02043 | 617.875.4691
Hours: By Appointment Only Due to Covid-19
YOUR SOURCE FOR LIGHTING, FURNITURE, FABRIC,
WALL COVERINGS, ACCESSORIES & DESIGN SERVICES.
She has terrific style and is well traveled.
Once she showed me the framed sketch of a chic Parisian woman and told me about her career at Conde Nast, I knew where we would be going with her home.
It wasn't long before we were installing fabulous window treatments and hanging decadent grasscloth.
And just when the finishing touches were being added she was invited to showcase her home on the Cohasset House Tour.
It was my first experience with such an event and one we were both very proud of.
©2022 Delicious Designs Home | 88 North Street, Hingham, MA 02043 | (617) 875-4691