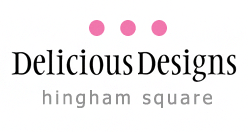 88 North Street, Hingham, MA 02043 | 617.875.4691
Hours: By Appointment Only Due to Covid-19
YOUR SOURCE FOR LIGHTING, FURNITURE, FABRIC,
WALL COVERINGS, ACCESSORIES & DESIGN SERVICES.
Easy going and decisive.
This client knows exactly who she is and what she likes.
Luckily for me, I "got her" from the first time we met.
So much so, that this is the second home I have had the pleasure to work on with her.
We began this renovation together from the studs all the way to the pillows.
A super fun collaboration to say the least.
©2022 Delicious Designs Home | 88 North Street, Hingham, MA 02043 | (617) 875-4691