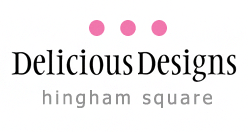 88 North Street, Hingham, MA 02043 | 617.875.4691
Hours: By Appointment Only Due to Covid-19
YOUR SOURCE FOR LIGHTING, FURNITURE, FABRIC,
WALL COVERINGS, ACCESSORIES & DESIGN SERVICES.
Heard of Mascot collars & leashes for dogs?
Well one half of the creative duo that launched this popular and preppy brand asked me to help her with her gorgeous property.
She managed the complete renovation of her classic antique home. Once the dust settled I came in to help her layer her space with lots of fabulous pieces like custom cushions for all her window seats, tables, chairs and lamps for her living room and of course lots and lots of colorful pillows.
When she said orange was her favorite color, I knew she would represent many of the characteristics that this happy hue stands for.
Creativity, energy and open mindedness. All terrific qualities to have in life and as a partner in design.
©2022 Delicious Designs Home | 88 North Street, Hingham, MA 02043 | (617) 875-4691