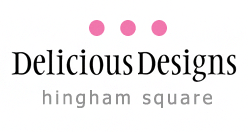 88 North Street, Hingham, MA 02043 | 617.875.4691
Hours: By Appointment Only Due to Covid-19
YOUR SOURCE FOR LIGHTING, FURNITURE, FABRIC,
WALL COVERINGS, ACCESSORIES & DESIGN SERVICES.
A genius lives here.
I had little to do with all the deliciousness you see.
I was a thankful source for this client to shop from. Every order she placed I could barely wait to see where she was hanging or installing her next purchase.
She is young and smart, hilarious and sweet.
Her home reflects all of the above.
©2022 Delicious Designs Home | 88 North Street, Hingham, MA 02043 | (617) 875-4691