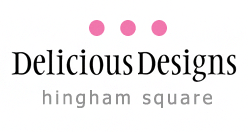 88 North Street, Hingham, MA 02043 | 617.875.4691
Hours: By Appointment Only Due to Covid-19
YOUR SOURCE FOR LIGHTING, FURNITURE, FABRIC,
WALL COVERINGS, ACCESSORIES & DESIGN SERVICES.
The moment I stepped through the doors of this beautifully renovated property I was instantly smitten and inspired by the absolutely gorgeous fireplace.
I think it could be my all time favorite!
This client's aesthetic is transitional and she appreciates soothing colors like grays, blues and taupes.
Using the Italian stones that climb from the hearth to the ceiling as our launching point, we kept the materials we used as organic and serene as possible.
This thread is woven throughout her stunning home from the chunky, wool rug in the living room to the soft flokati rug in the master.
©2022 Delicious Designs Home | 88 North Street, Hingham, MA 02043 | (617) 875-4691