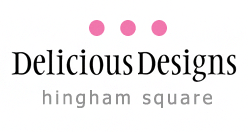 88 North Street, Hingham, MA 02043 | 617.875.4691
Hours: By Appointment Only Due to Covid-19
YOUR SOURCE FOR LIGHTING, FURNITURE, FABRIC,
WALL COVERINGS, ACCESSORIES & DESIGN SERVICES.
You know what they say about people who love the color orange?
They're happy people.
Maybe it's because "Orange is the happiest color."
At least, that's what Frank Sinatra is quoted as saying.
That said, this homeowner definitely likes orange and is one of the most cheerful people I know.
You'll see this chipper hue threaded throughout her beautiful home from the curtains in the dining room to the fabulous bench at the foot of her bed.
And why not? Your home should be a reflection of you.
©2022 Delicious Designs Home | 88 North Street, Hingham, MA 02043 | (617) 875-4691