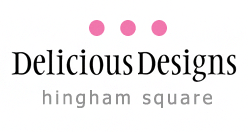 88 North Street, Hingham, MA 02043 | 781.556.5269
Open Tuesday - Friday, 9:30 AM - 5 PM
YOUR SOURCE FOR LIGHTING, FURNITURE, FABRIC,
WALL COVERINGS, ACCESSORIES & DESIGN SERVICES.
Delicious Designs Home Retail Store in Hingham Square.
At Delicious Designs Home, we love what we do.
We are your source for lighting, furniture, fabric, wall coverings, accessories and design services in our fun and inspiring space.
We offer in-home consultations as well as in-store guidance and special ordering.
Store Hours:
Our retail store is open Tuesday - Friday 10 AM to 5 PM.
Our knowledgeable staff is available to help with items in our showroom or to help source, check pricing and provide shipping information for special order items.
Directions:
We are located at 88 North Street, Hingham MA in historic Hingham Square.
All items on display in our store are available for retail sale and are part of our "Take It Home Policy".
Simply sign out an item, big or small, and try it in your own space.
©2019 Delicious Designs Home | 88 North Street, Hingham, MA 02043 | (781) 556-5269